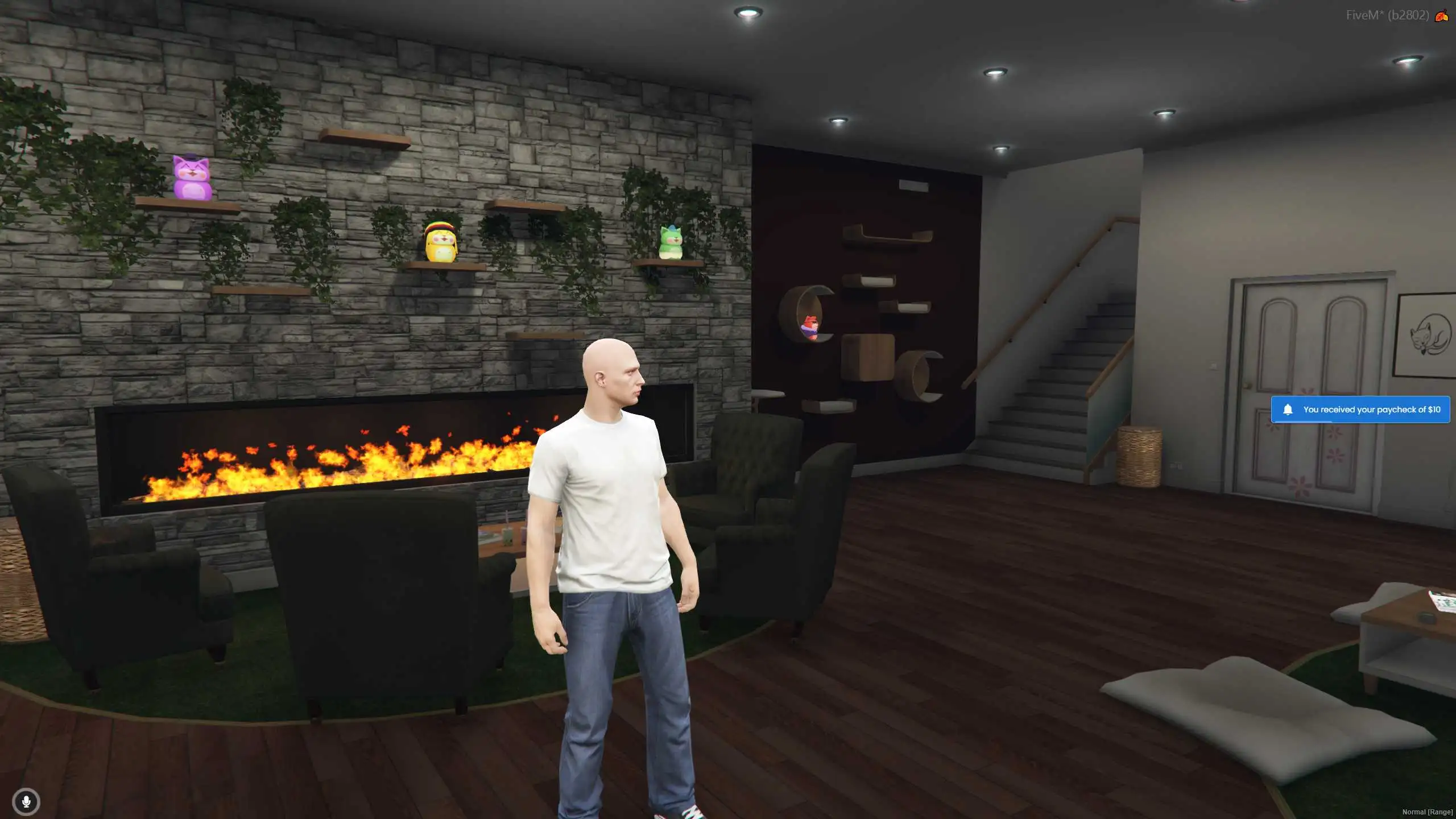 Immerse yourself in the charm of UwU Cat Cafe MLO – the perfect FiveM map for owning and running your own cat cafe. Interact with adorable cats, enjoy role-playing scenarios, and relax with friends.
Introduction :
Explore the UwU Cat Cafe MLO – the ultimate custom map for FiveM, offering a delightful twist on the gaming experience. As you delve into the charm of this cat cafe simulation, prepare to immerse yourself in an adorable world of feline fun.
Unique Features :
UwU Cat Cafe MLO boasts a fully-functional cafe with a kitchen, dining area, and a captivating cat playroom. Engage in role-playing scenarios, be it leisurely interactions with friends or thrilling undercover operations.
Interact with Cats :
Engage with virtual feline companions in the playroom, where you can feed and care for them, creating memorable moments that make the gameplay truly special.
Role-Playing Opportunities:
Beyond being a delightful cat cafe, UwU Cat Cafe MLO serves as an exceptional backdrop for role-playing scenarios, offering a diverse range of experiences, from laid-back meetings to intense investigations.
Quality and Detail :
UwU Cat Cafe MLO stands out for its meticulous design and attention to detail. The creators have crafted a mesmerizing environment that adds depth and realism to your FiveM gameplay.
Where to Get FiveM Cafe MLO :
Find the UwU Cat Cafe MLO for purchase on Fivem.shop , the trusted platform for FiveM enthusiasts. Don't miss the opportunity to add this unique map to your collection.