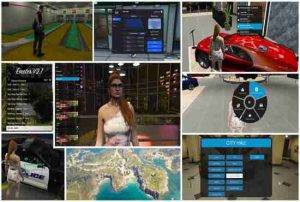 QBCore, a prominent FiveM framework, offers a sturdy foundation for crafting bespoke scripts and game modes for FiveM servers, elevating your Grand Theft Auto V gaming experience. Opting to buy QBCore scripts rather than building one from scratch presents numerous benefits:
Efficiency: The creation of a custom script can be time-consuming, especially without prior experience in FiveM development or programming. Buying QBCore scripts expedites your server setup, saving you significant time.
Expertise: Script development requires mastery of programming languages such as Lua, and familiarity with FiveM development. With purchased QBCore scripts, you can tap into the proficiency of skilled developers who have already produced superior quality scripts.
Quality: QBCore scripts guarantee high-quality, rigorously tested scripts, sparing you the potential frustrations and time spent in debugging homemade scripts.
Overall, investing in QBCore scripts can be a cost-effective and time-saving strategy to enrich your FiveM server with unique game modes and features. It's crucial, however, to source your scripts from reputable suppliers to ensure safety and reliability. Your FiveM server deserves nothing short of the best QBcore scripts to optimize your gaming experience.
Showing the single result